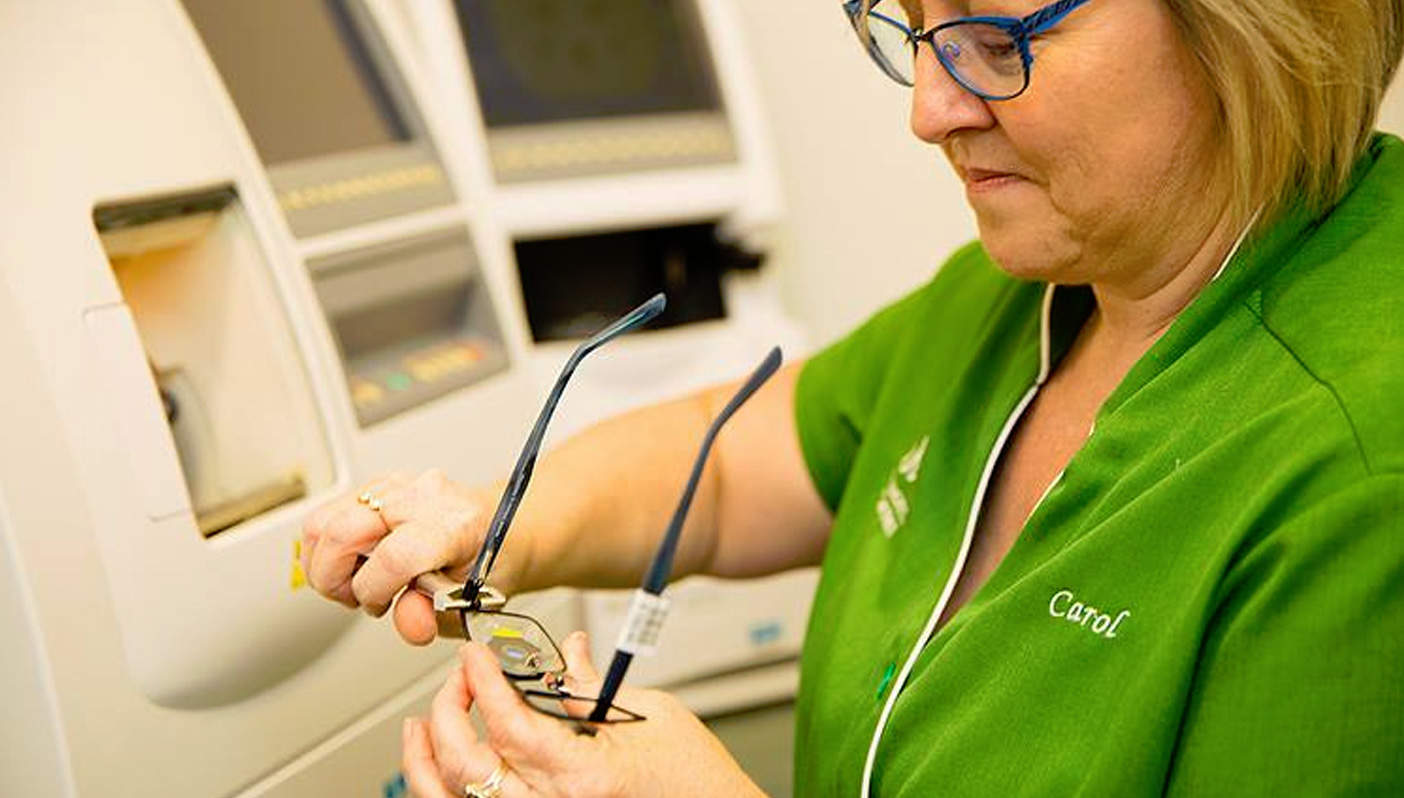 Did you know that we have our own lens laboratory?
With Carol's 27 years of knowledge and vast experience within our lens laboratory, we have been able to and can continue to offer on-site lens cutting and fitting of your spectacles.
The benefit of having Carol doing this work onsite means that you are receiving better quality spectacles than if we were to out-source the fitting, and a faster turnaround time, meaning you get to see the world clearer, quicker!