We understand eyewear is individual and that you want the highest quality and best value available; which is why we take great pride in individually selecting frames for our practice to suit all different faces, trends, personalities, lifestyles and budgets.
As an independent optometry practice, we are able to carry an incredibly wide range of eyewear; we stock over 500 frames, with access to over 20,000 pieces ranging from children's to teen's to adult men's and women's. Our range is always evolving, with new pieces and collections added regularly; from luxury brands as well as stylish but more affordable options.  We also offer lifetime complimentary spectacle cleaning and adjustments to ensure ongoing comfort and fit.
We also stock an impressive selection of sunglasses which can be purchased either with or without a prescription. Many of our ranges feature polarised lenses for superb vision in glary environments such as driving, fishing and sports. Maui Jim, Rayban, Mako, Oroton, Vogue and Bolle are just some of our popular ranges.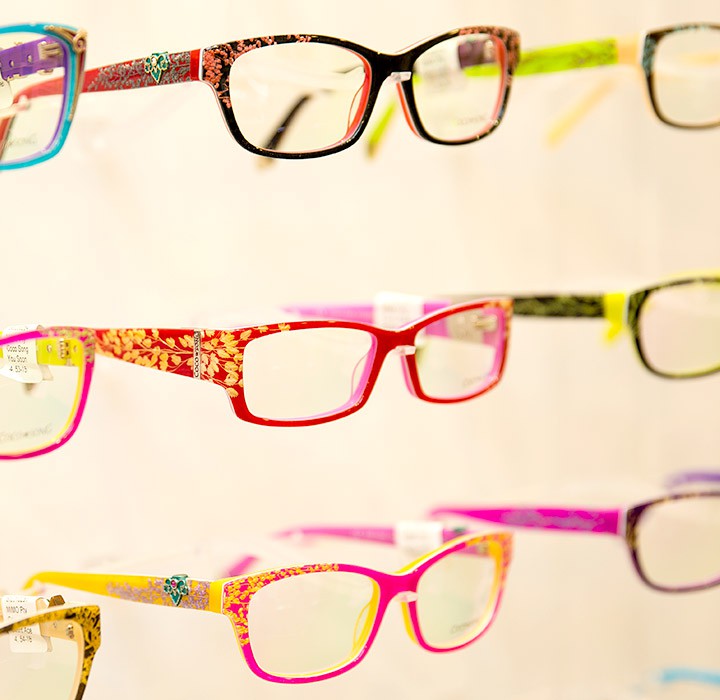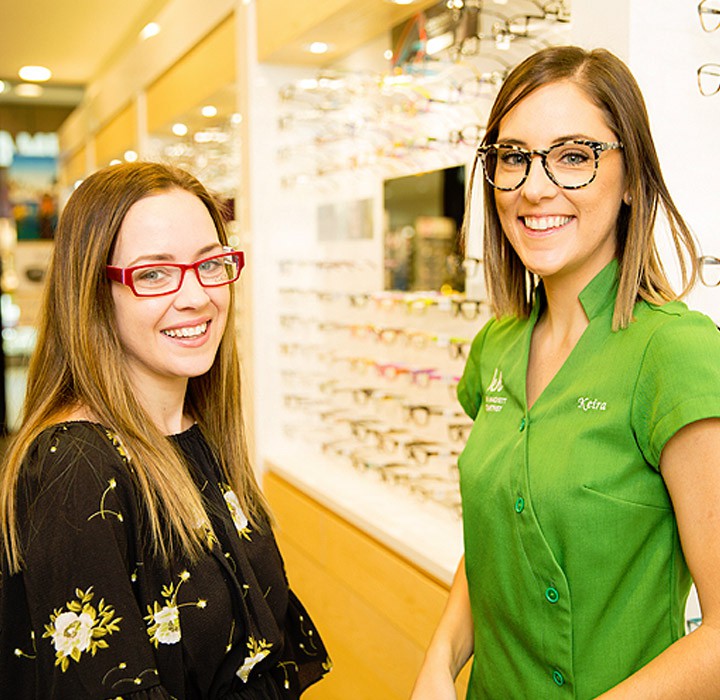 In keeping with our pledge to improve our patients' quality of life through optimized visual performance, we will always recommend the best available lens technology to suit the lifestyle and needs of every patient.  A wide selection of lenses is at our disposal; from single vision to progressive, with a variety of options including lightweight, super thin, anti-reflective and Transition lenses. Essilor's new Eyezen lens is now available for clearer, relaxed vision specifically for those using digital devices.
Additionally, the presence of our skilled in-house lab technician means we can offer onsite lens cutting and fitting of spectacles, offering a tailored service, high quality and faster turnaround time so that you can see the world clearer, sooner!
We also stock:
Speciality eyewear including prescription safety eyewear, shooting glasses and prescription swimming goggles.
Fitovers sunglasses and polarised clip-ons.
Ready-made magnifying readers and magnifying glasses.
We are happy to offer electronic Medicare Easyclaim and iSoft private health fund processing of claims, so you can claim your rebates instantaneously.