Almost anyone can wear contact lenses; whether you are short sighted, long sighted, a multifocal wearer, require an astigmatism correction, or even if you're just after a fun eye-colour change!
Modern contact lenses can accommodate for a variety of visual and lifestyle needs and are more comfortable, clearer and convenient than ever before. They provide the advantage of unobstructed vision and freedom of movement unmatched by spectacles, the option to take on new activities or sports with sharper vision, as well as a great way to give you an alternative look.
Whether you're a regular contact lens wearer or are considering contact lenses for the first time, it is essential to seek professional advice and ongoing care with an optometrist; this is to ensure optimum eye health, as well as to review your prescription and lens type, so you are always wearing the best lenses for your visual and lifestyle requirements.
Our contact lens range includes: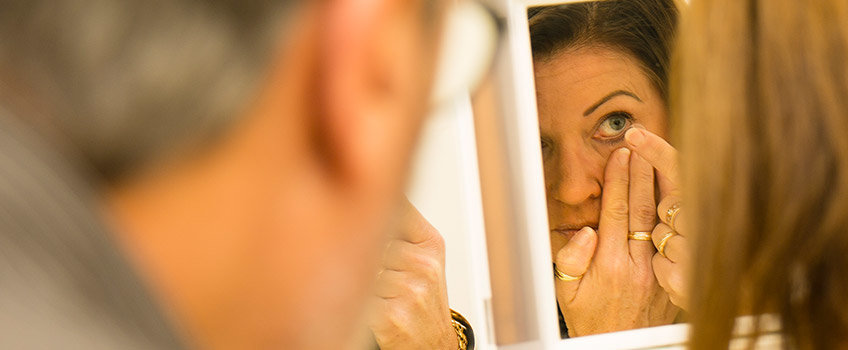 Daily Disposable lenses- for those who only want to wear contact lenses occasionally.
Fortnightly or Monthly lenses- worn for the specific life of the lens and require daily care including removal, cleaning and sterilising.
Multifocal lenses- recommended for those with Presbyopia- improving vision at all distances.
Extended Wear lenses- lenses which you can sleep in, to eliminate the inconvenience of having to remove contact lenses before bed. They allow you to see clearly any time of the day, including first thing in the morning.
Coloured lenses- we have a wide variety of coloured contact lenses to enhance or transform your eye colour; with or without prescription.
Ortho-Keratology lenses- correct your vision while you sleep! To learn more about Ortho-K, click here.